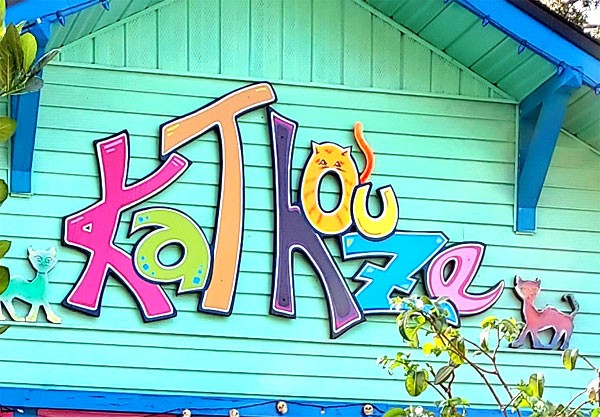 1212 12TH St. W, Bradenton, FL, 34205
KaThouZe LIVE is a multi-use, collaborative-arts venue, dedicated to the advancement of creativity within the Village of the Arts in Bradenton, Florida. Throughout limitless spectacle of mediums, a combination of portraiture, performance art, sculpture & installation, fine art and music. We are an experimental collective in pursuit of artistic expression liberated of restraint, judgement & limitation. Owned and operated by a multigenerational team of artists, starting with a partnership between mother & son, Robin and Zackery Taylor.
As a new concept within "the village", our hours of operation are during monthly Art-walks (every first weekend of the month Friday & Saturday). Hours and availability will increase as we continue to develop. Come prepared to participate within this interactive bungalow nestled within the colloquial setting of a historic, original Florida home. If you are an artist and/or craft-person interested in showcasing your unique talents we politely encourage you to contact us. . . Meows & Purrrs
KaThouZe LIVE
Hours of operation: Every Art-walk ( 1st weekend of every month)
Friday 4 - 10:00pm
Saturday 11am - 6:00pm
And
By appointment all other days.
KaThouZe
1212 12TH St. W, Bradenton, FL, 34205